Backup & Recovery Services
HostDrive is an official Reseller for iDrive. We recommend you use iDrive backup for your data storage.
iDrive provides online backup for PCs, Macs, iPhones, Android and other Mobile Devices all into ONE account for one low fee.
You may choose either residential or business packages and may also choose from optional Backup Management Service from HostDrive!
Personal Backup
Protect all your devices starting at 5GB FREE
– PC
– Mac
– iPhone
– Android
– Facebook
– All your pictures & Important documents!
LOW yearly pricing starting at 1TB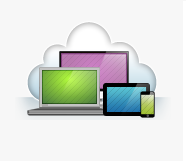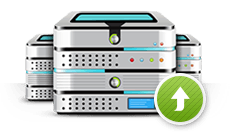 Business Backup
Data loss happens all the time and it is devastating. IDrive backs up all your data from your computers, servers and smart devices and stores it on the cloud securely. If you ever lose your data, you can restore all your files easily from backup. Securely access all your files from anywhere. Login to IDrive website from any web browser to access your files or use IDrive iOS and Android apps.
– Multiple Device Backup
– Hybrid Backup
– Mobile
– Manage Computers via Web
– Premier Installation
Limited Time Offer 50%Off
iDrive Vault
IDrive Vault line of devices brings backup to on-premise and to cloud. Safe. Secure. Reliable.
– Backup hard drives, including the operating system with the system state and application configurations, in the form of a single file.
– You can maintain a ready-to-use Bare Metal Restore (BMR) capability with each file-based backup.
– Advanced block-level de-duplication and compression for optimized storage capabilities
– Restore data using a pre-configured boot CD or USB drive.
– Restore your entire computer including the OS or just restore individual files as required.
– Access Vault server to manage backups, review statistics etc., through a centralized web console.
Save Up To 50%On purchase of iDrive Vault Products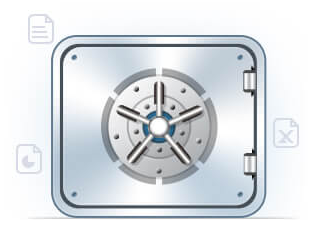 Data Recovery
Data Recovery Services - No Data, No Charge
– Deleted Data
– Corrupted Data
– Dropped Hard Drive
– Clicking Hard Drive
– Beeping Hard Drive
– Power Loss / Power Surge
– Accidental Reformat
– Hard Drive Not Detected
– Read / Write Heads Failure
– Scratched Platters
– USB Device Not Recognized
– System Restore
– Smoking Hard Drive
– Hard Drive Motor Failure
– Water Damaged Phone
– Deleted Text Messages
Call us at 262-248-6759 for more information
If you have any questions about Backup and Data Recovery Services, please call us at 262-248-6759 or email sales@mia.net